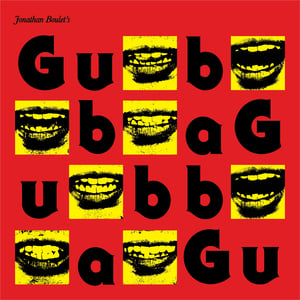 $

16.00 - On Sale
JONATHAN BOULET - GUBBA (CD)
01. Don't Call me Champ
02. Hold It Down
03. Creeper
04. Is Anybody Dooming?
05. You're A Man
06. Lipshitz
07. Traveller
08. BOG
09. Set It Off
10. Fuddy Duddy
11. Derros
12. Strut King
13. Alright
14. High Five Guy
Gubba is the eagerly awaited new full-length from singer/songwriter Jonathan Boulet.
Follows on from two previously critically acclaimed albums in 2009 and 2012.
After a very successful UK/EU tour and performances at SXSW early last year, Boulet relocated from Sydney to Berlin, sans band and sans plan. Gubba is the result. Entirely self-produced, the album is much faster, heavier and more direct than its predecessors.
Now based in London, Boulet returns to Australia in August for a national tour to support Gubba's release.